We're proud of the work we do, and are always happy to showcase our projects. Take a look through our portfolio to see some of our work, and don't hesitate to contact us to discuss your own project. We'd love to indulge in your creative ideas and help you build the home of your dreams!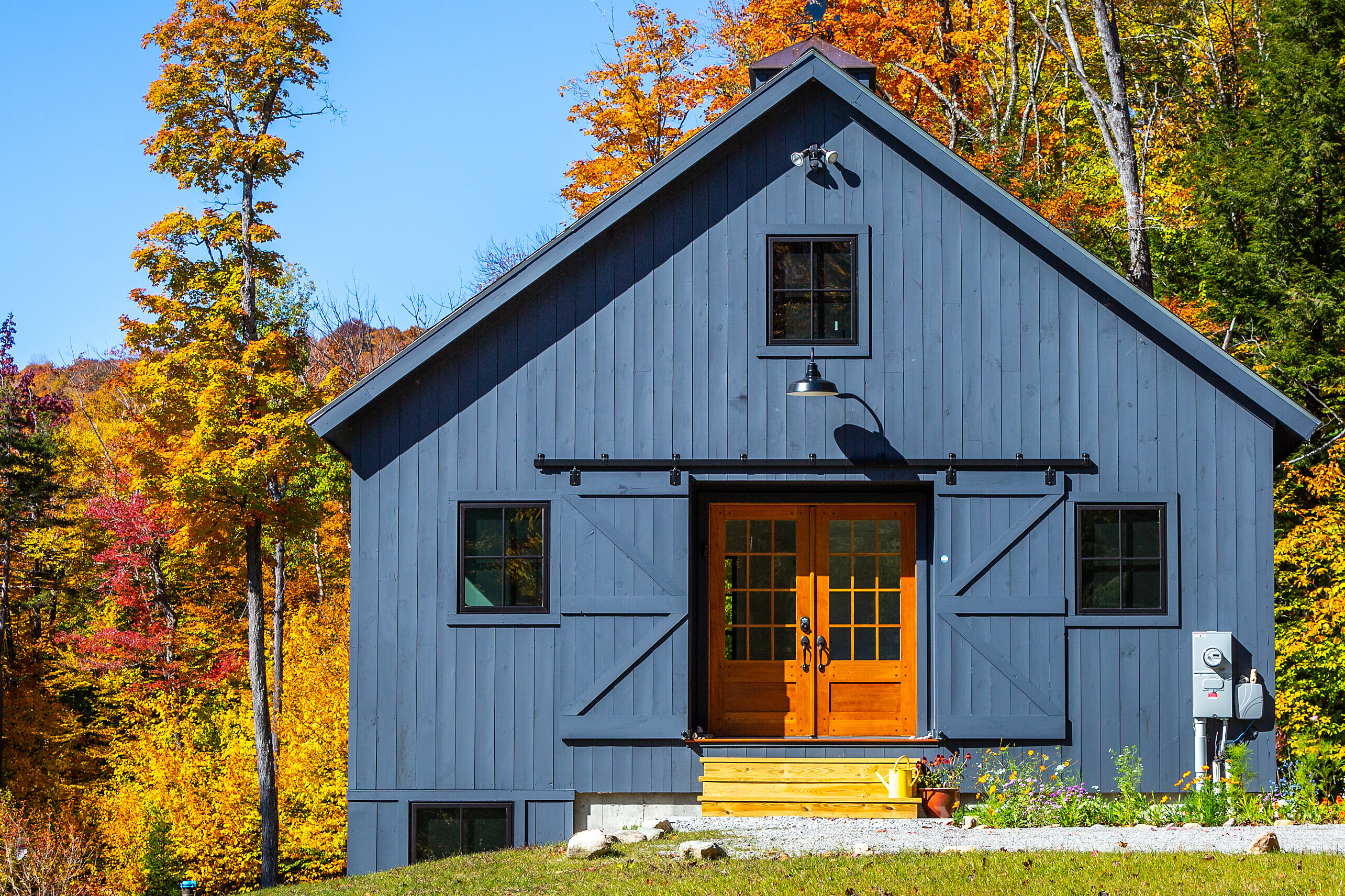 New Construction
Albert
This simple but elegant barn house was built in Andover Vermont as a quiet country get away. Built during the height of the pandemic costs while costs soared, we were still able to put this budget friendly design together for less than $300sq'.
Year: 2022
Cost: $600,000
Architect: Foster Architecture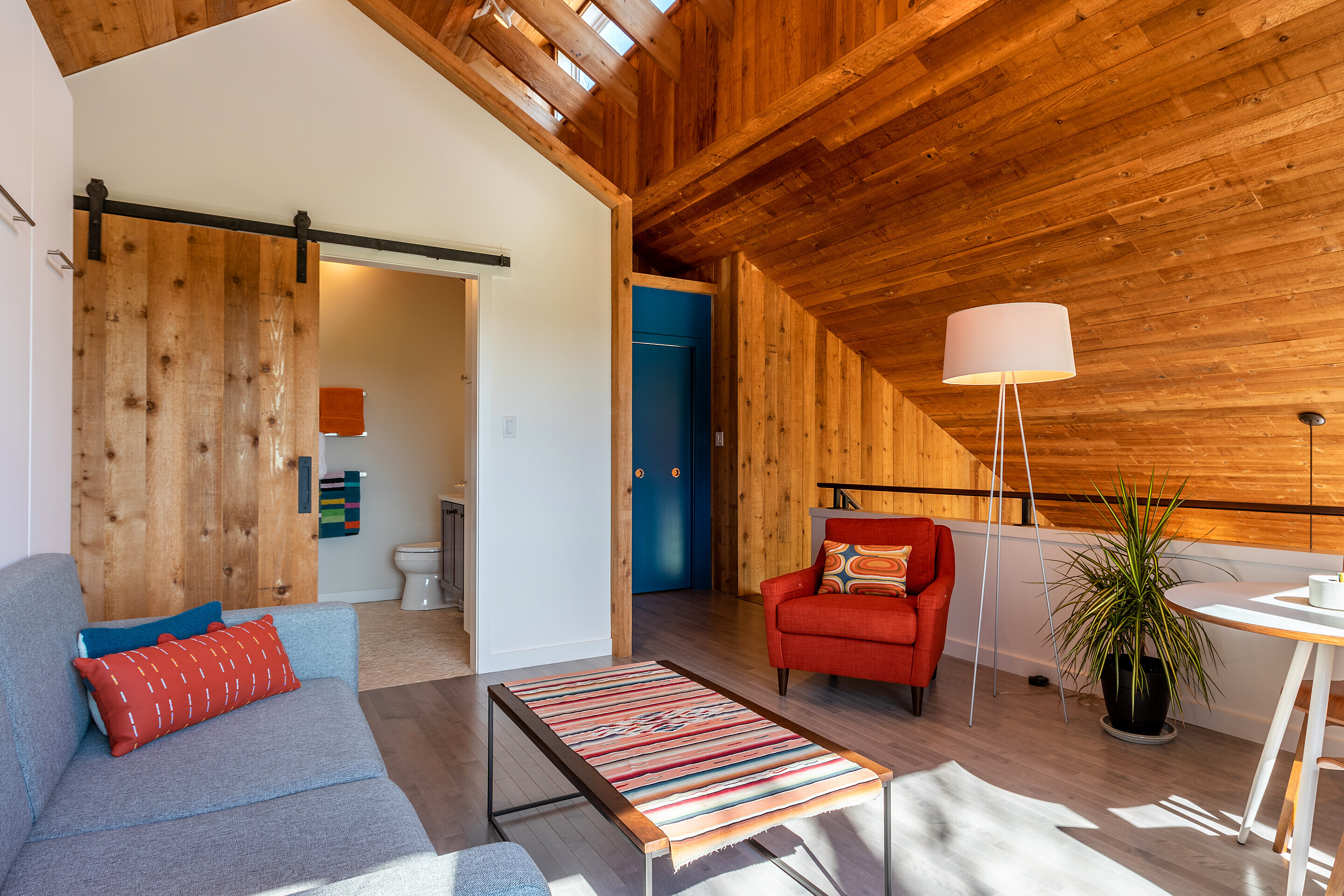 Renovation
Shepard
This guest house was converted from an old office. A kitchen and bath were added while retaining the original feel of the space. The stairs, completely custom designed and created, set this space apart. The walnut treads were made in our shop, and the metal rails were sourced from Nops Metal Works.
Year: 2019
Cost: $200,000
Architect: Vermont Integrated Architecture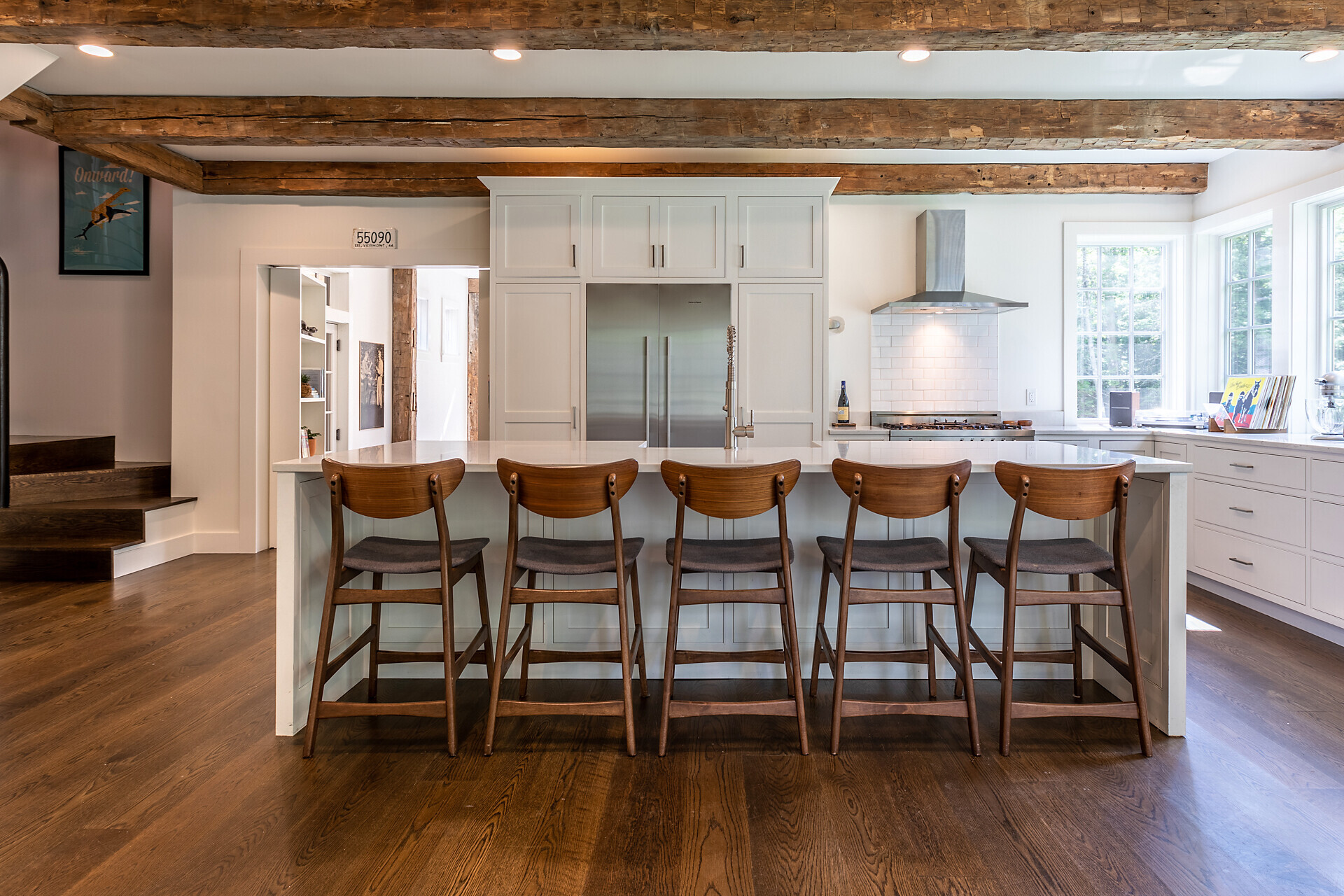 New Build
Wengerd
This property was originally a small run-down cabin in foreclosure. Half of the building was torn down to rebuild on the foundation while adding another third to the building. Many of the materials were repurposed from the local area. Cabinetry is custom-built by a local cabinetmaker; a brick shower adorns the first-floor bathroom, and white oak floors run throughout the house.
Year: 2016
Cost: $1.5M
Building & Interior Design: Josh & Nicole Wengerd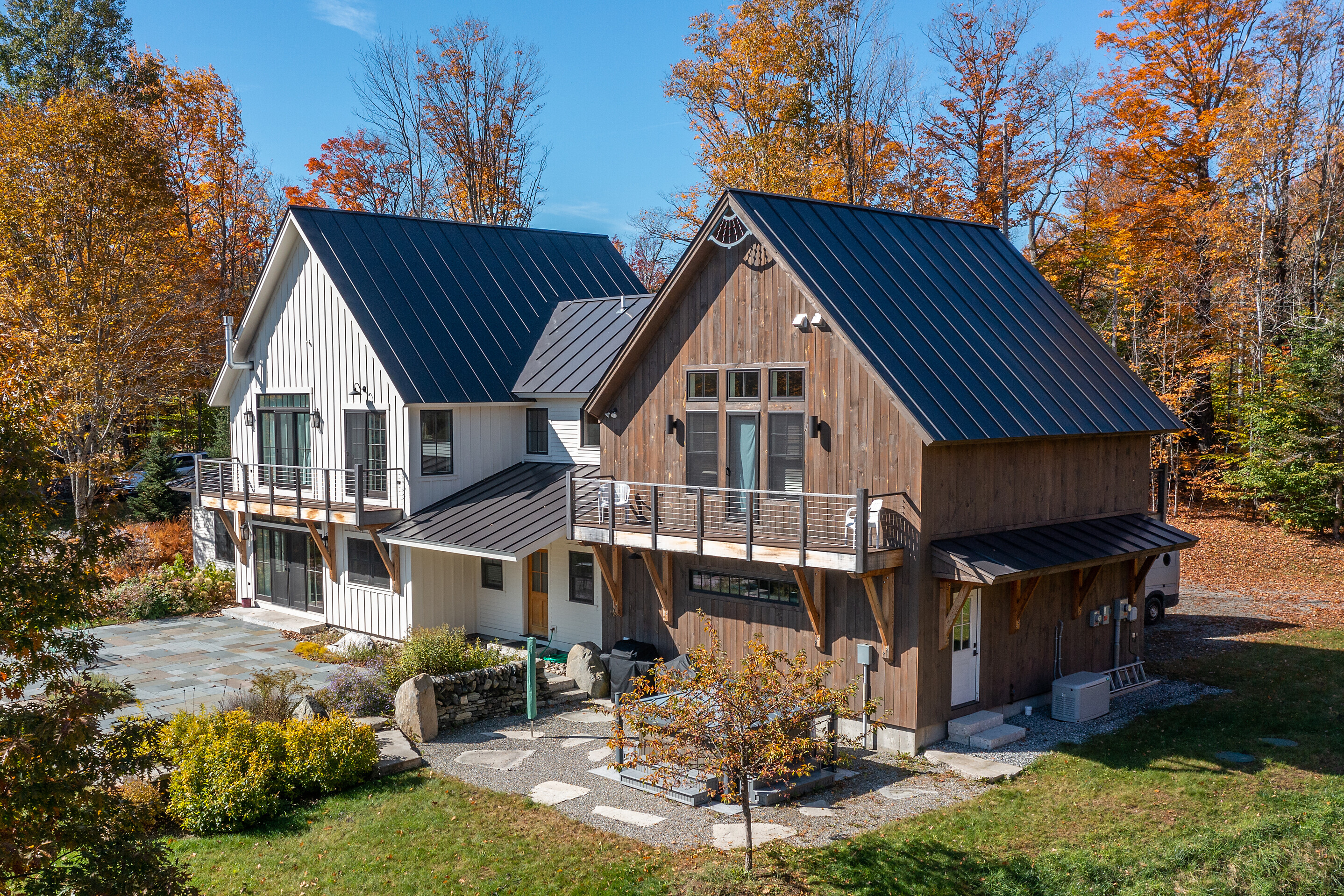 Coburn
This country get away was build to replace and old ski chalets. Picturesque southern views are seen from almost every room in the house. Concrete radiant floors run throughout the main floor. Douglas fir decks, hot tub, sauna & spacious patios make for a relaxing weekend getaway to the mountains.
Year: 2016
Cost: $1M
Architect: ID3 Designs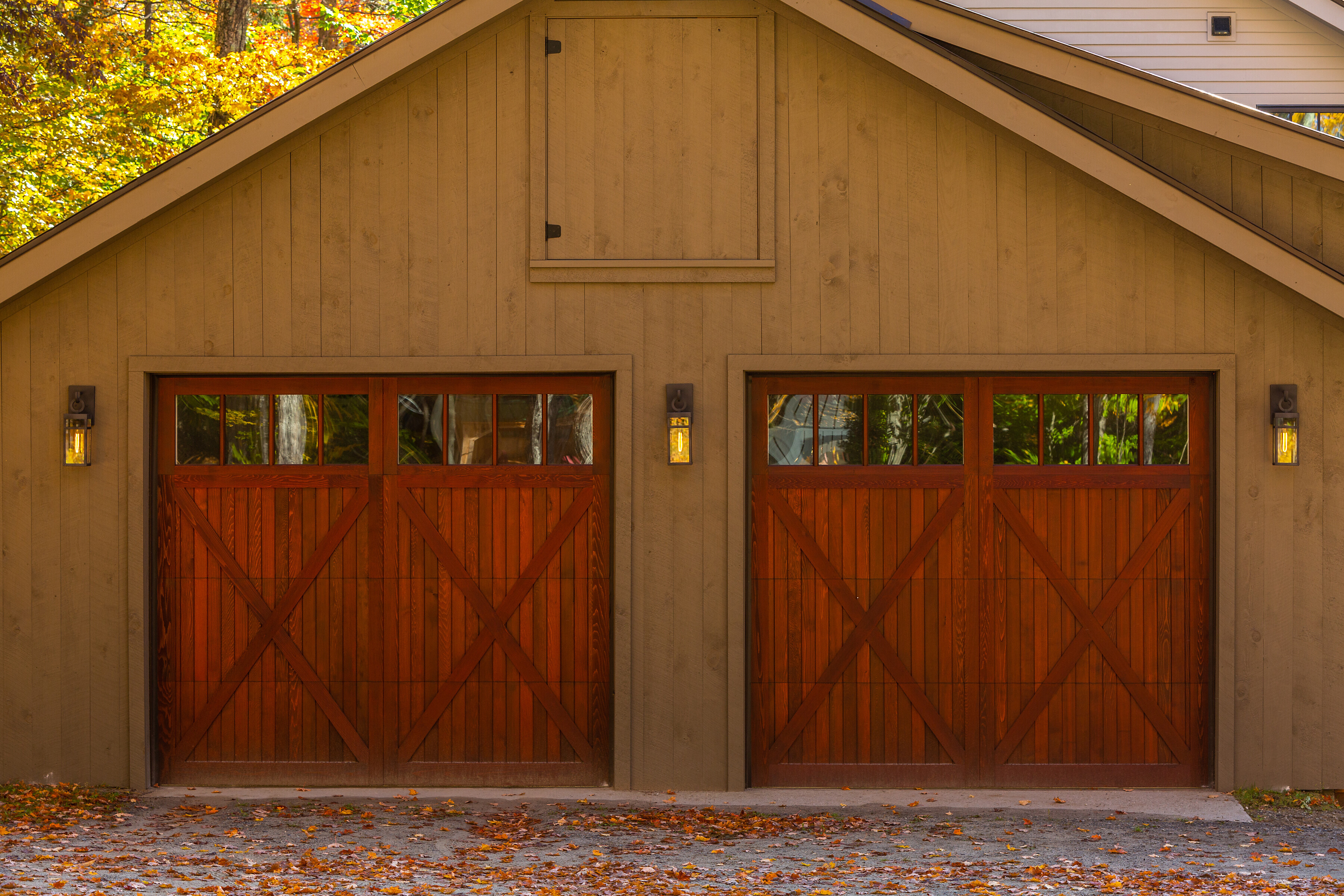 Falango
This 1980's original build in Weston was due for an upgrade. New roof, siding, windows & mechanical systems brought the existing building up to date. A new living room, play room, mudroom, kitchen porch & decks make the space perfect for a full time family home.
Year: 2021
Cost: $700,000
Architect: ID3 Designs
Renovation
Kaspar
The kitchen in this mid-century deckhouse had a 1990s look. A total renovation transformed the space into a modern style with all custom-made elements, including unique features like cabinetry, shelving, and drawer storage. Marble countertops were sourced from Danby Quarry.
Year: 2016/7
Cost: $100,000
Architect: Adam Berninger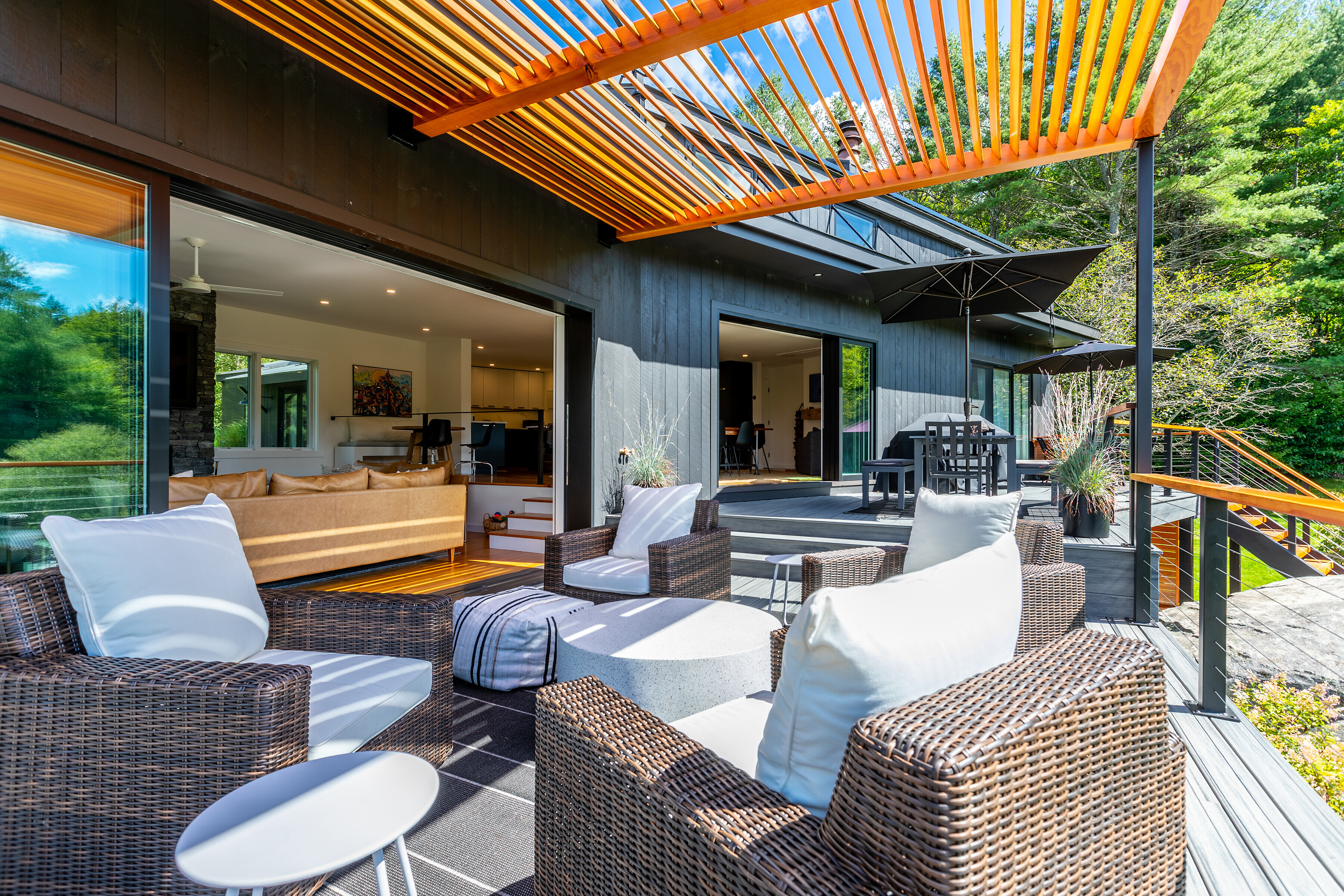 New Build and Renovation
Cooper
This house's clean, modern design results from several years of new builds, renovations, and additions. We started with the existing home adding a master bedroom and bath. The following year, the kitchen and living space were renovated. The last portion included adding 800 sq. ft of exterior spaces with a pool, pergola, and multi-layered decks. Douglas fir was used extensively in the outside work along with metal components.
Year: 2020
Cost: $2M
Architect: ID3 Designs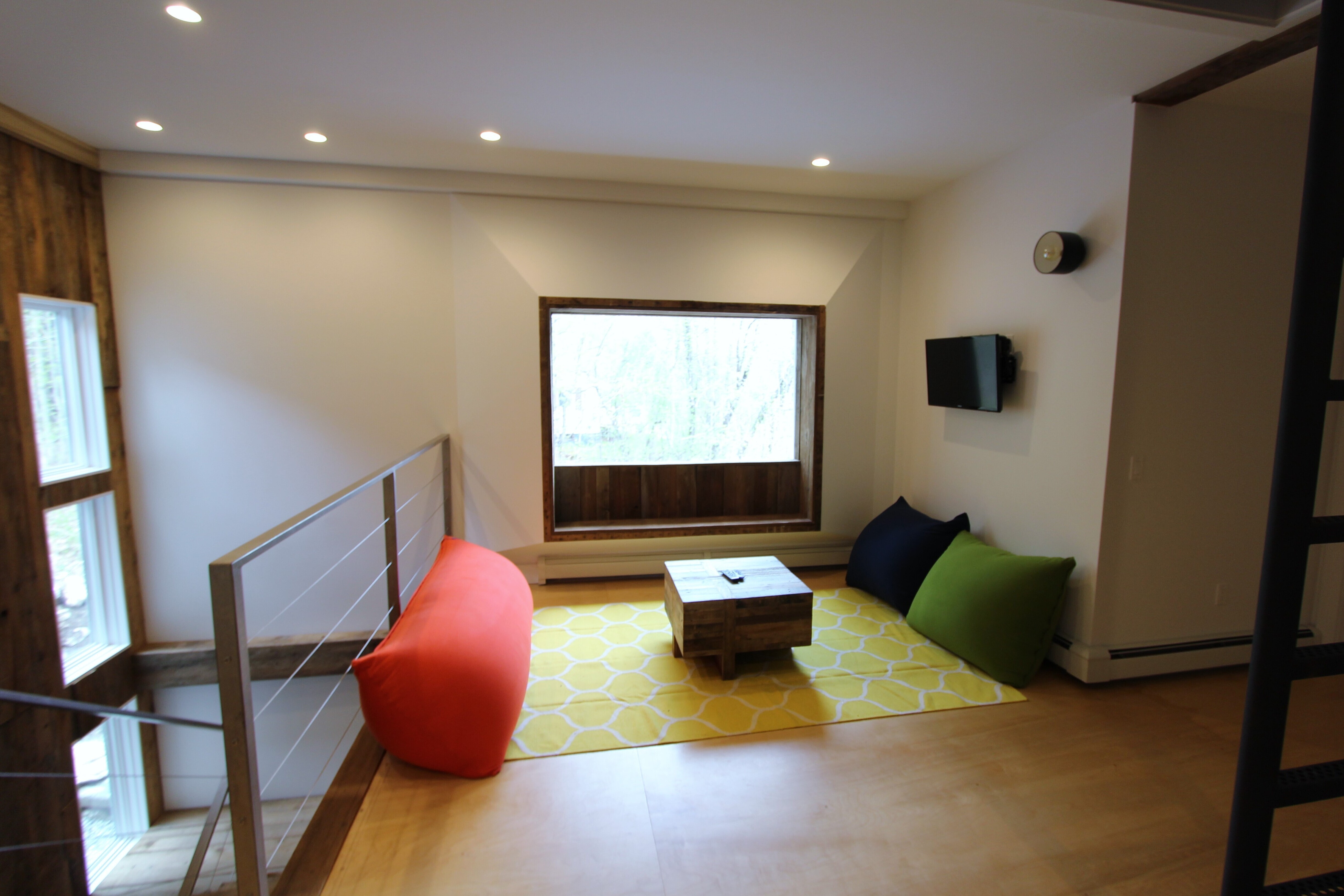 Renovation
Czapla/Killelea
Built in 1851, the owners of this piece of South Londonderry's history embarked on a major renovation. The building's interior was stripped down to the original structure. We preserved and reused as many original beams and floor boards as possible. Now a modern beauty, the home has fun and unique projects sprinkled throughout the house.
Year: 2016
Cost: $750,000
Architect: Rick Limon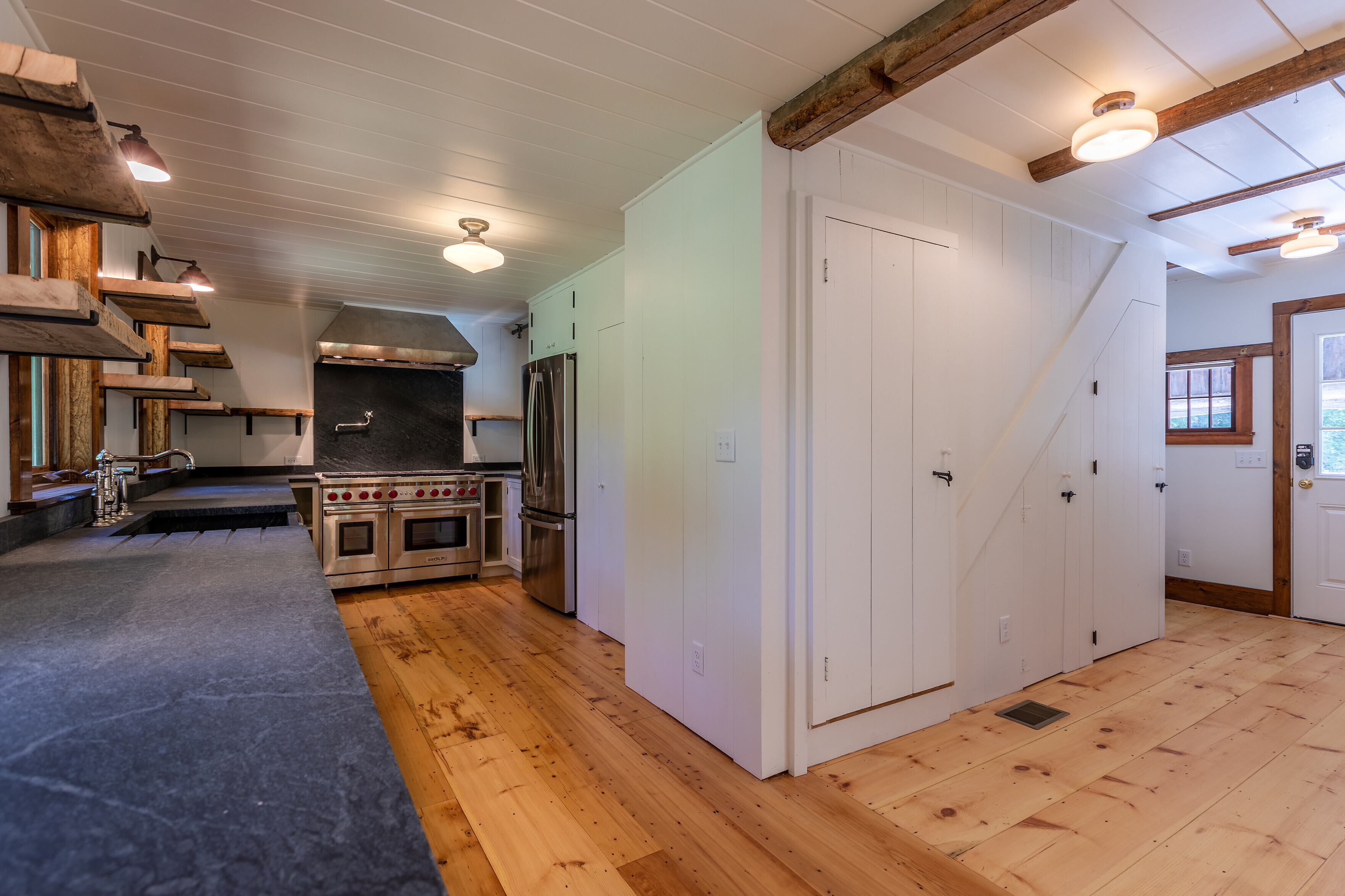 Addition/Renovation
Farnsworth
This 400-year-old farmhouse needed more living space for family gatherings. The goal was to retain the character and style of the 1800 farmhouse while simultaneously updating the inside. To accomplish this, we tore down the attached barn and salvaged the beams and barn boards to build 2000 sq. ft onto the existing house. The new space includes a loft for a sleeping area, a movie area, two bathrooms, three bedrooms, a kitchen, and a dining room.
Year: 2018
Cost: $1.2M
Architect: Trumbull Architects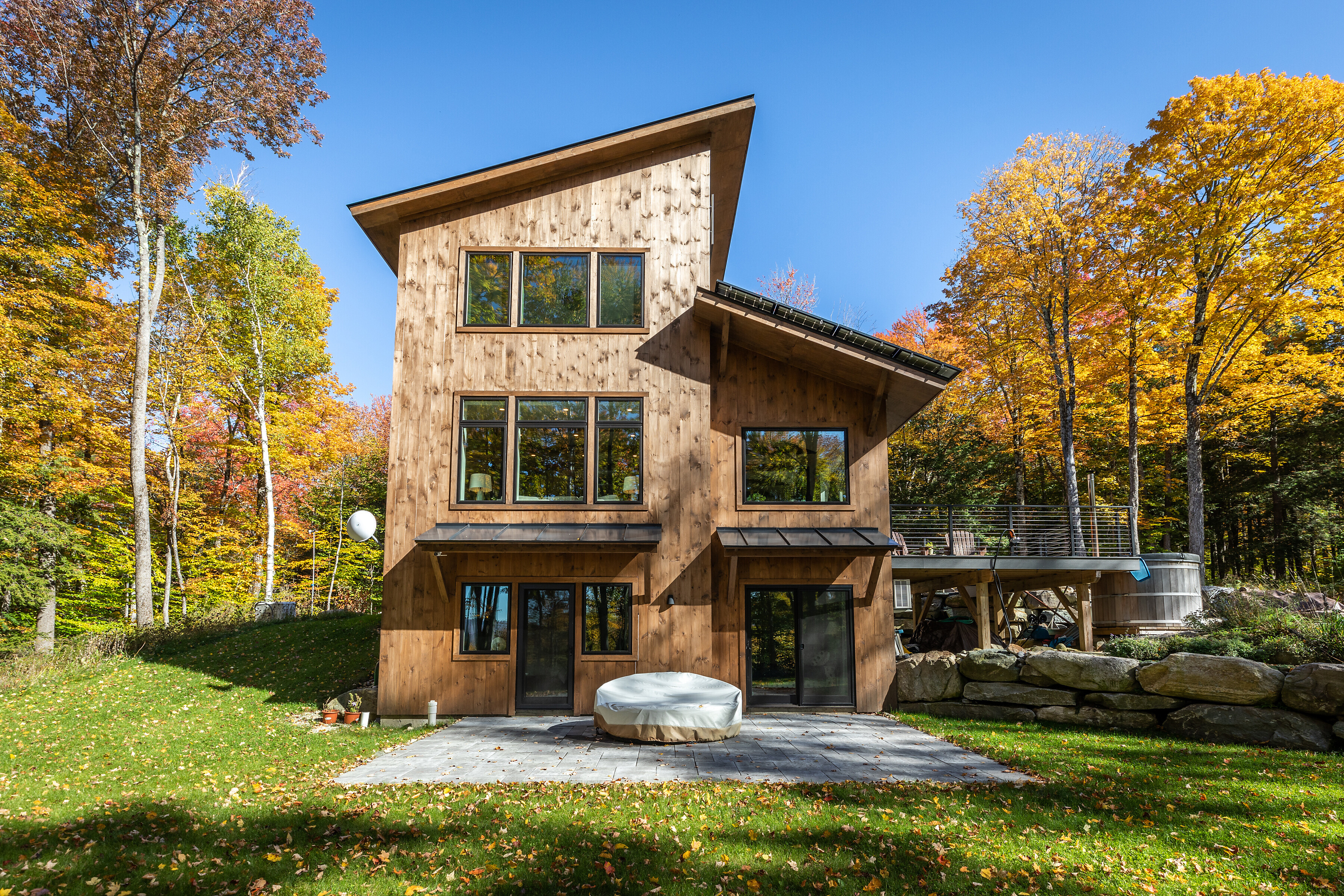 Kleiman
This fun, off the grid house is tucked high atop Glebe Mountain in Londonderry. With a large solar array, 12" thick walls, careful attention to insulation details and efficient mechanical systems; this house is certified by Efficiency Vermont as a "High Performance Home".
Year: 2015
Cost: $800,000
Architect: ID3 Designs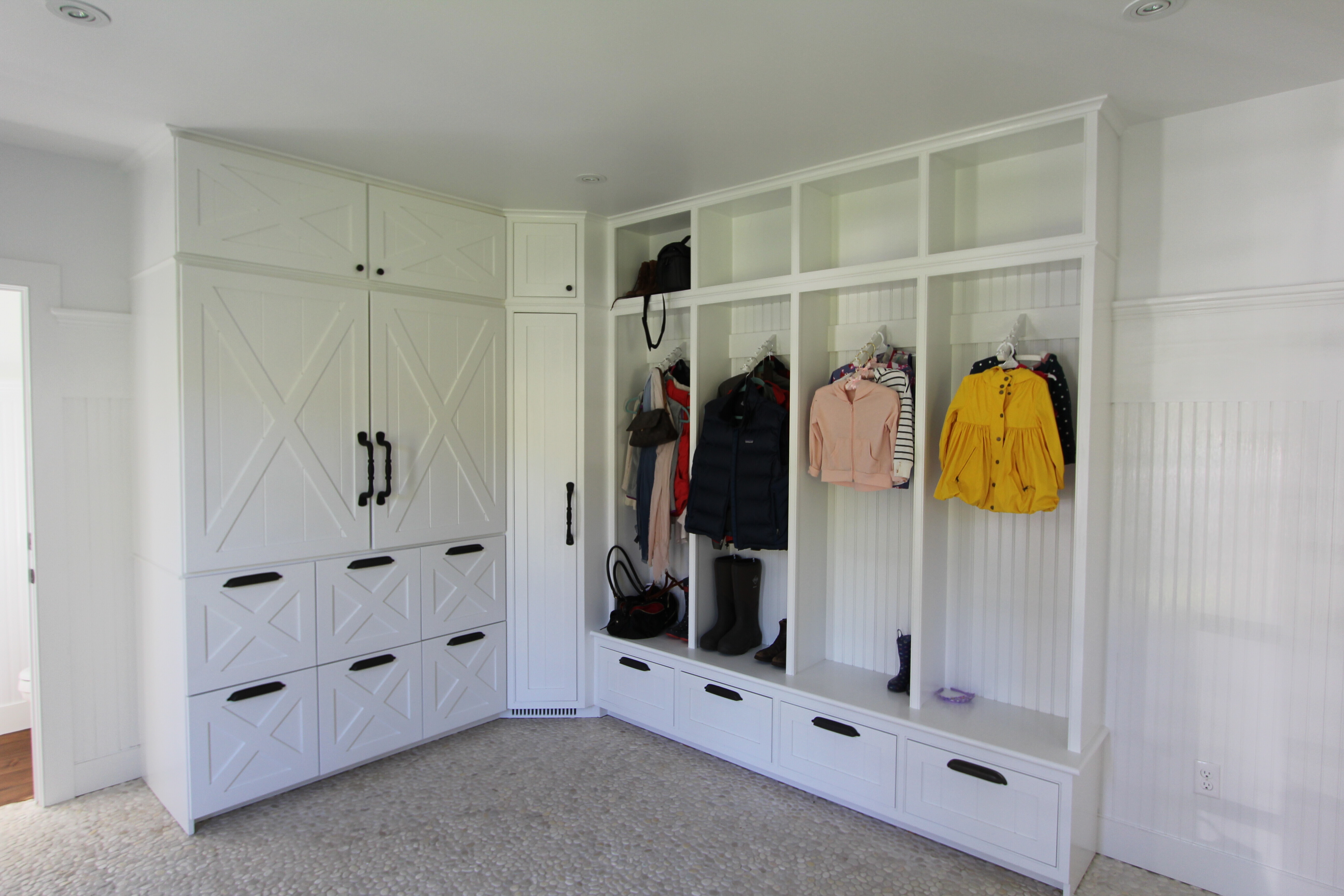 Our Other Projects
At Londonderry Building Company, we are always proud to show off the work we do for our clients. In addition to our big projects, we also want to highlight some of the smaller projects that have added beauty and value to our clients' homes.
Thank you for taking the time to browse our portfolio - we look forward to bringing our skills and expertise to your next project.
Ready to Build Your Dream Home?
We would love to start a discussion in your journey to the home of your dreams.